Silvia Yapur: El Hilo de la Vida
June 9, 2021 @ 12:00 pm

-

July 30, 2021 @ 6:00 pm

Free
The CAMP Gallery announces the extension of our June exhibition, El Hilo de la Vida, featuring works by Argentinian-born artist Silvia Yapur. Now on view until July 30, 2021.
In ancient Greek mythology, it was believed that the Moirae sisters were the incarnations of destiny itself. Assigned to ensure that every creature in the world followed their intended natural role, they controlled the metaphorical "thread of life"—known in Spanish as "hilo de la vida"—of all beings from the moment they were born, to the day they died.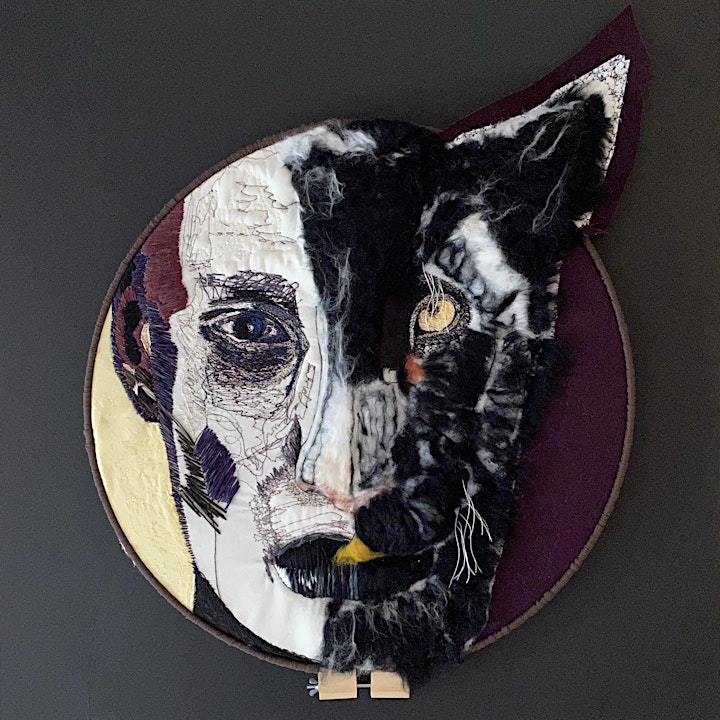 El Hilo de la Vida introduces a variety of animal-based portraiture inspired by Yapur's own fascination with the animal world. Her Ox-Cows and Tiger series present the viewer with texture-rich embroidered works that romantically personify these creatures and their role in nature. Her work, raw and striking, displays her textile mastery and ability to give life to expressive creations with the sole need of a thread. Thus, El Hilo de la Vida speaks of nature itself, as well as Yapur's own nature as an artist.
Curated by Andres J. Mora.